Configuring a venue
When you log into Warhorn and visit an event for which you are the organizer or staff you will notice a "Manage venues" link in the event navigation section. This link provides access to a new staff-only section where you can configure one or more venues for your event.

You can provide as many or few details for a venue as you like; only the name is required. If you include all address details (street, city, state/province, country and postal code) then a map will be displayed to users along with the address.
You can also choose whether the venue details other than name are private or public. Private venue details are only displayed to users who are registered for your event, while public venue details are displayed to all users. If your venue is a private home you probably want to keep the details private; public is more appropriate for a game store or convention center.
Assigning a venue to a slot
Once you've set up a venue, click the "Manage slots" link in the event nav and then click the edit icon for a slot. You'll see a dropdown menu that allows you to choose a venue for the slot.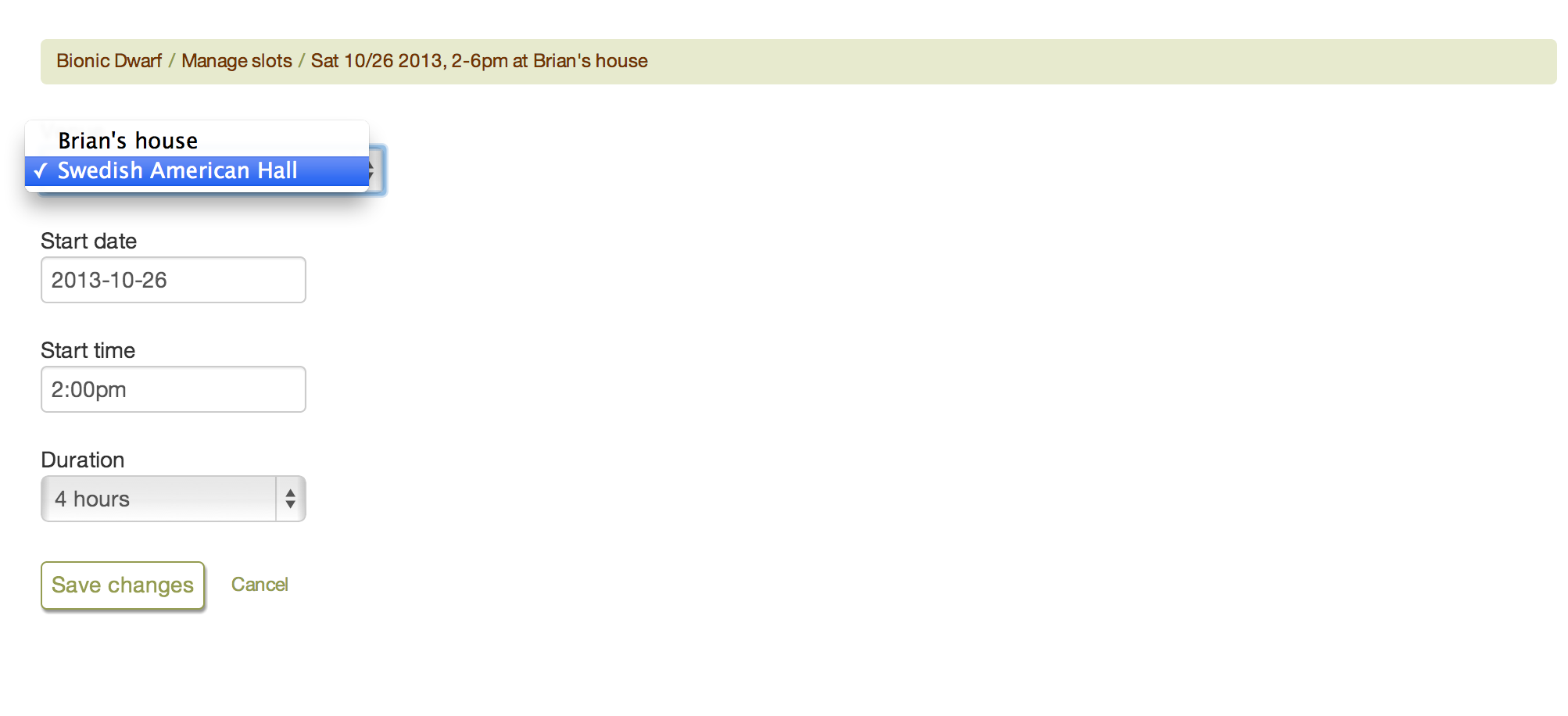 When setting up slots, think of a slot as "a period of time scheduled at a particular venue". If you schedule events at multiple events during the same time periods (for example, 7-11pm on Tuesdays at a number of game stores around your city), you'll want to set up a separate slot for each venue with the same start and end times.


Browsing the event schedule
In the event schedule, on the other hand, it's more natural to group all of the sessions within the same time period together but further subdivide them by venue.
In the daily view of the schedule you can click on the name of a venue to open a popover with the venue's details (subject to its privacy setting) and, if the venue address was provided, a map showing the venue's location.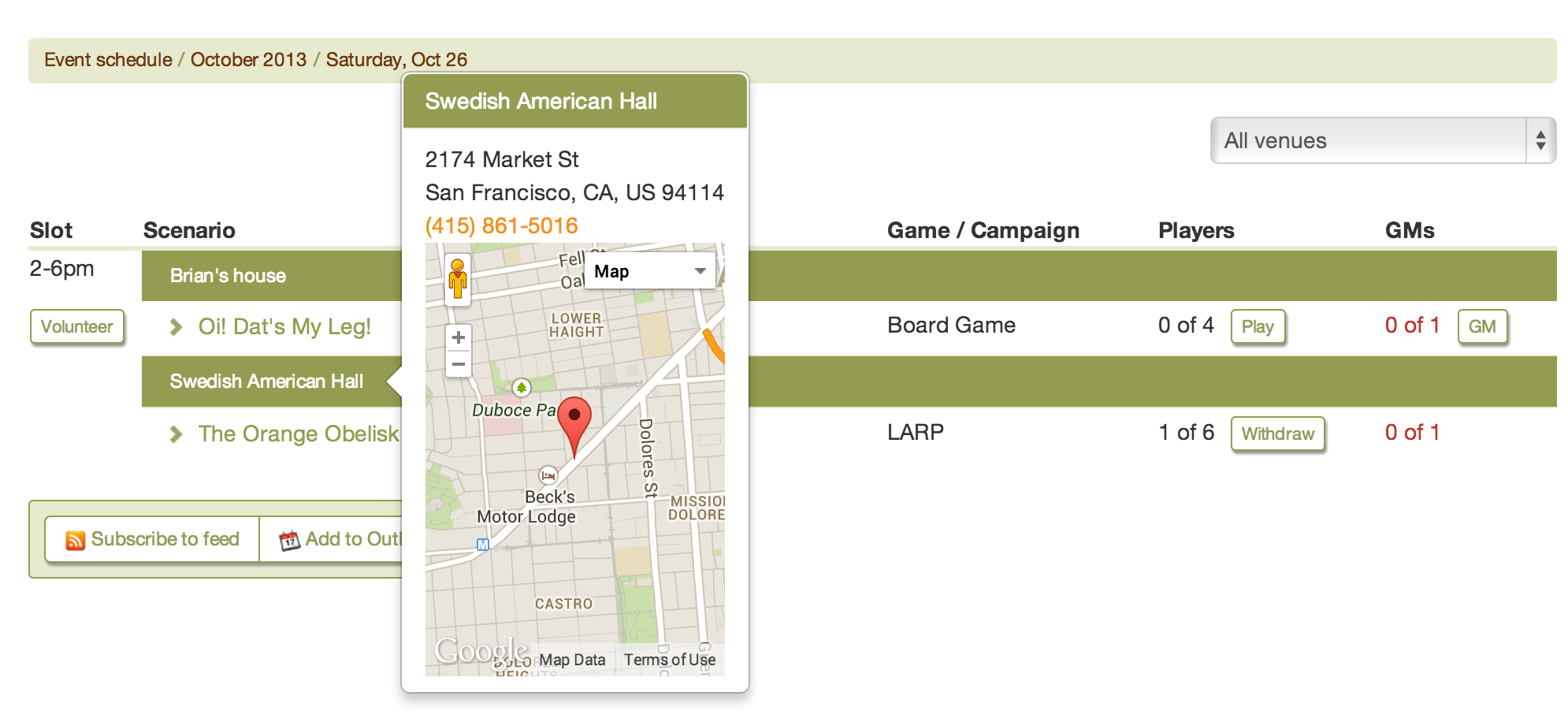 You can also filter the daily view to show only the sessions located at a particular venue.

Notes
The venue system is not connected to the location that you configure in "Event setup > Location", which is the location displayed for your event in the public event listings and on your event home page. That is to say, you could make the event location "Mars" and that's how it would show up in the event listings even if the venues you configure are in the New York City area (or if you don't set up any venues at all). This is intentional, because we want people to be able to describe their event in the listings in terms of a more general region if they so desire. We'll make this more clear in the "Event setup" section in the future.